Graduation 2017 was an inspiring and emotional day for our online students (and staff!). Over 80 online students from around the world attended, accompanied by their families and closest friends.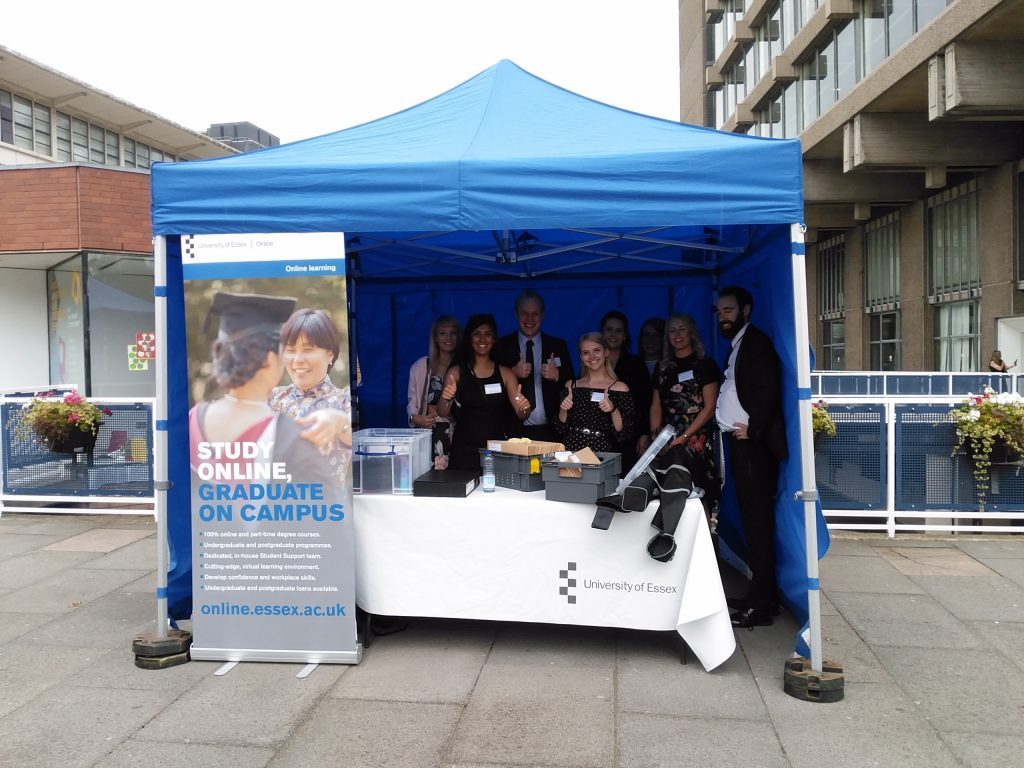 Our students had a packed schedule; they needed to collect tickets and robes, purchase souvenirs, chat with fellow students (and of course, take the obligatory graduation selfie!).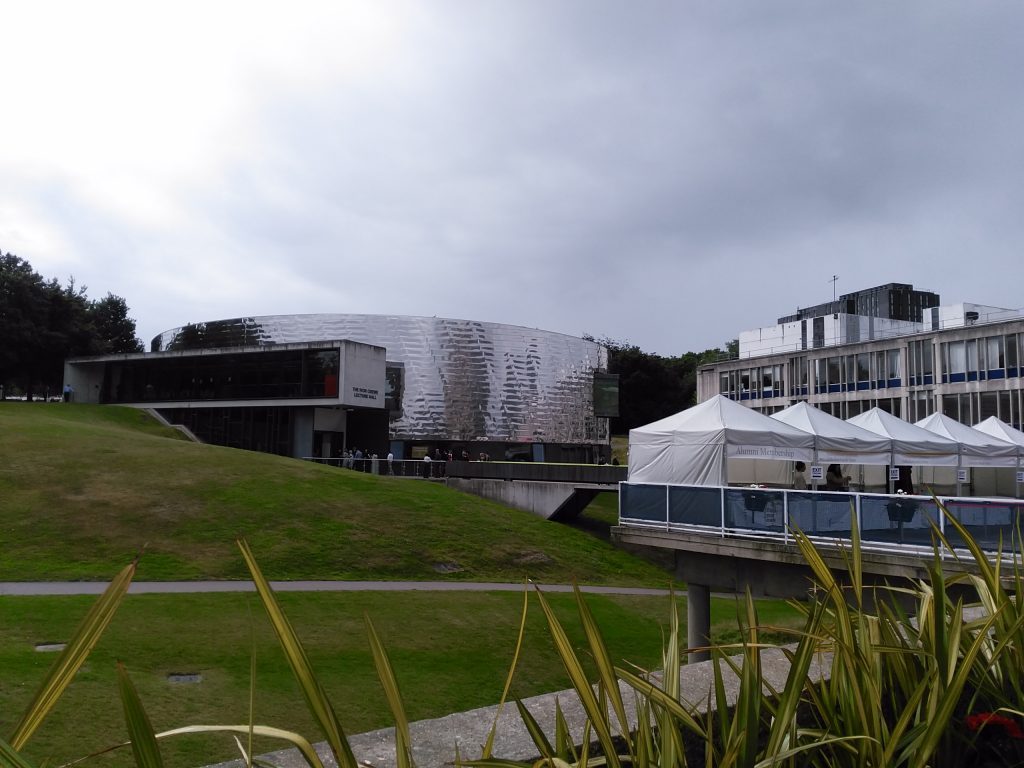 The ceremony started at 10 a.m. sharp in the 1,000-seat Ivor Crewe Lecture Hall and was presided over by Shami Chakrabarti in one of her last engagements as Chancellor of the University of Essex before she steps down in July 2017.
The recipient of the Honorary Doctorate for our ceremony was Annemarie Naylor, MBE. As a University of Essex alumna with a Master of Arts in the Sociology of International Development, Annemarie has a background in public policy working with local, regional and central government. She established the Asset Transfer Unit and oversaw national programmes to enable the transfer of publicly owned land and buildings to communities. Annemarie was awarded an MBE for services to community asset ownership in 2015.
After the ceremony, accompanied by thunderous applause, our students exited the Lecture Hall as official graduates! Now it was time to celebrate!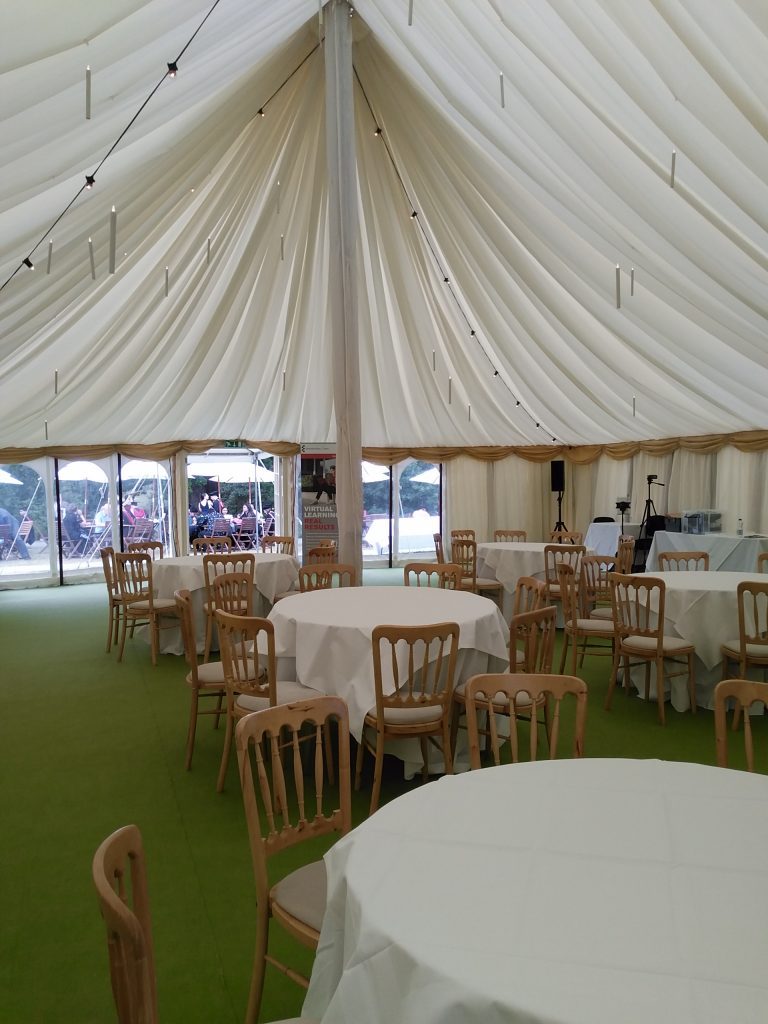 Graduates, friends and family assembled in our private marquee to drink champagne, nibble canapés, chat to their Student Advisers and get their official photographs taken. It was at this point that our famously unpredictable British weather decided to rear its head and the heavens opened!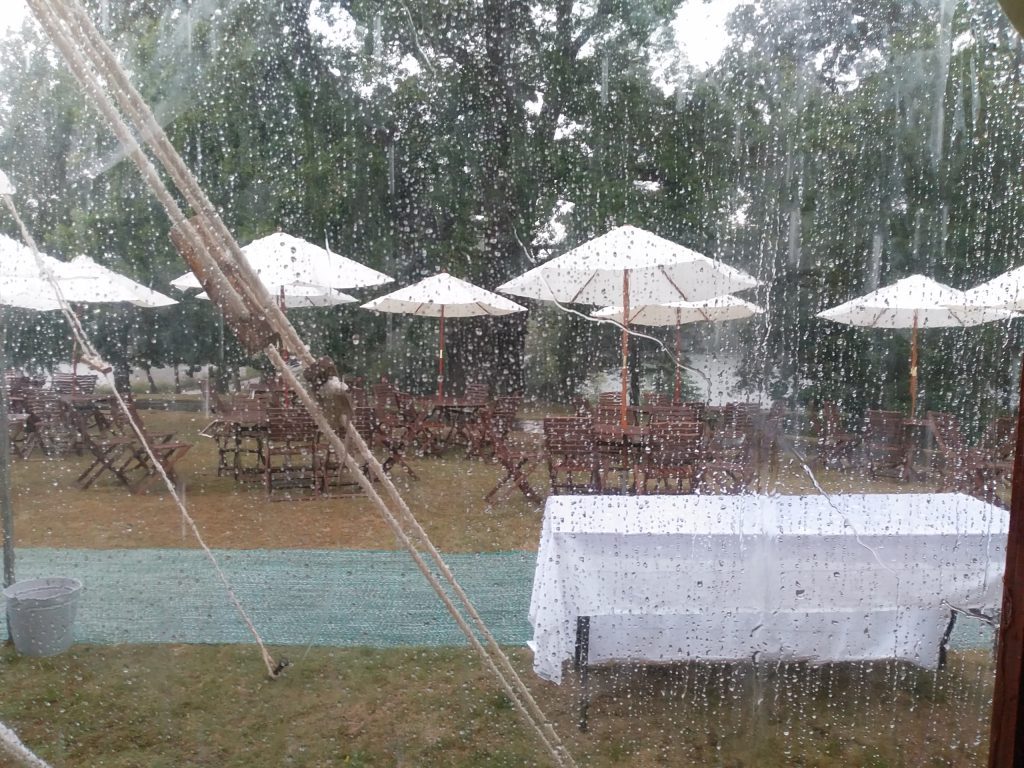 During the downpour, we held our annual prize-giving ceremony, with prizes awarded to the top students in each subject. We'd like to congratulate all of our extremely hard-working prize-winners again:
The Kaplan Open Learning Top Undergraduate Business Graduate 2017 – Michelle Michaelides – BA (Hons) in Business & Management
The Kaplan Open Learning Top Undergraduate Criminology Graduate 2017 – Margaret Taylor – BA (Hons) in Criminal Justice
The Kaplan Open Learning Top Postgraduate Business Graduate 2017 – Douglas Clarke – MBA
The Kaplan Open Learning Top Postgraduate Health Graduate 2017 – Nikolai Stankiewicz – MSc Infection Control
And finally, we presented our extremely prestigious award, the Alan Jenkins Memorial Award, to the graduate with the most inspirational study journey. This was presented by Alan's widow Clare to our graduate Emmy Foulkes whose exceptional commitment to study through adversity truly moved the panel judges.
Click here to see our interviews with each of our prize winners.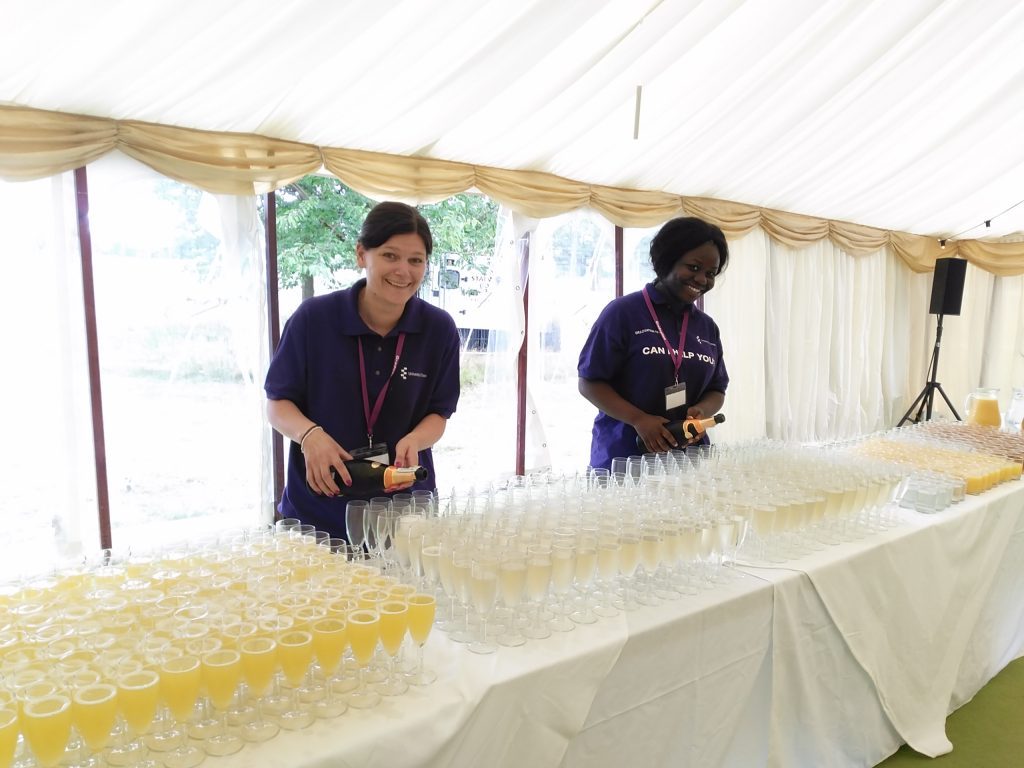 The weather then decided to change again and the sun shone for the rest of the afternoon. With a quick break for the annual 'hat toss', our students then resumed the party and our photographer continued to capture the day.
From everyone at University of Essex Online, we'd like to wish our graduates all the best for the future. We're very proud of you!