Despite the rain, we had a fantastic Graduation Day yesterday!
We'd like to congratulate all our students who celebrated their special day in Essex on Thursday. You've worked hard throughout your study and now is the time to celebrate.
The Ceremony
Our grads arrived on campus bright and early for the 10am ceremony in the Ivor Crewe Lecture Hall. The ceremony was opened by Pro-Chancellor Tim Porter, and then our graduates were introduced by Dean of Partnerships Professor Dominic Micklewright, before our Academic Director David Dixon presented the graduates to the Pro-Chancellor.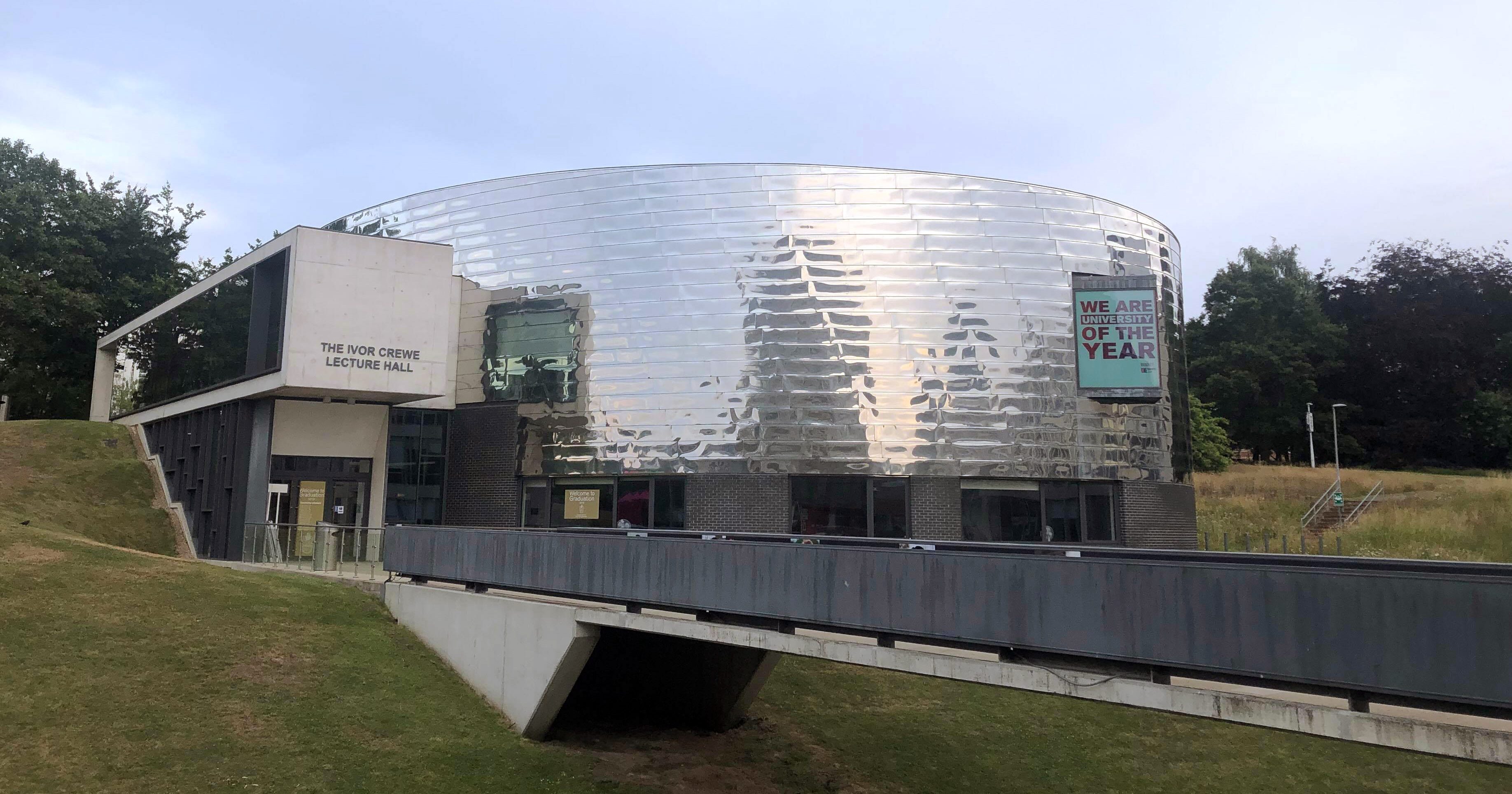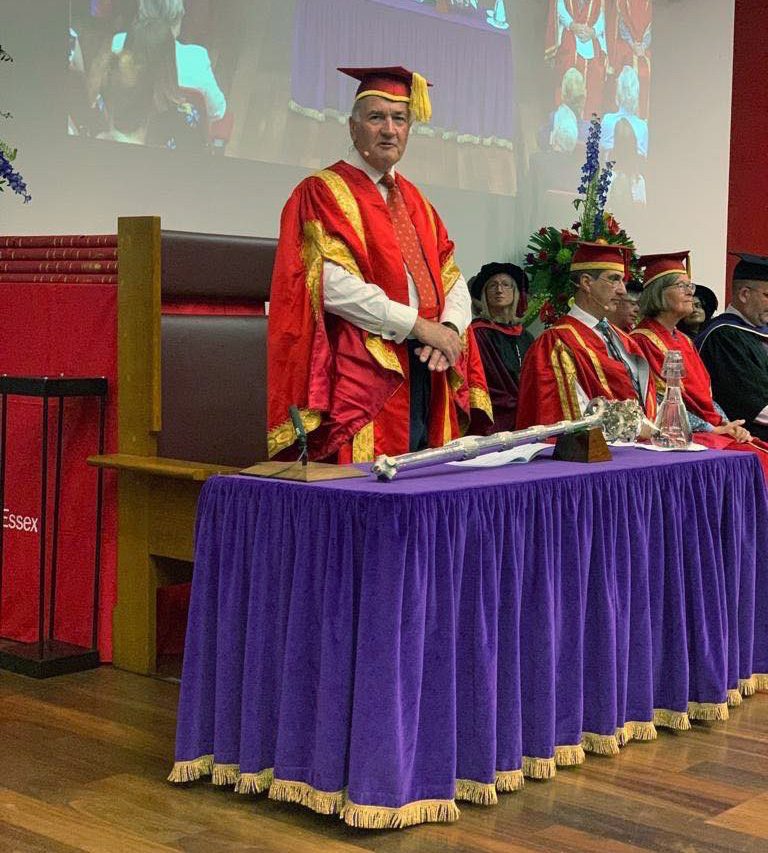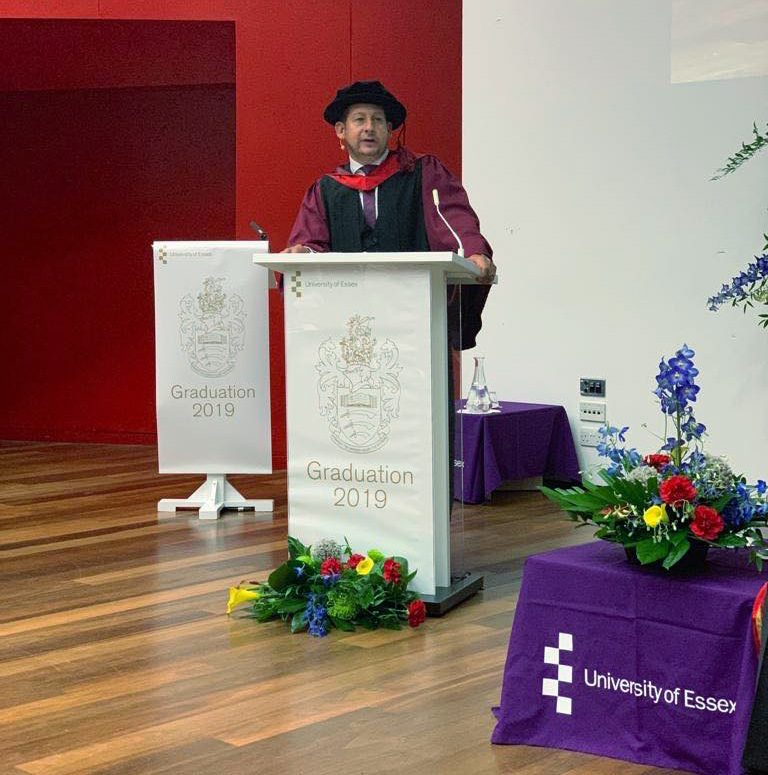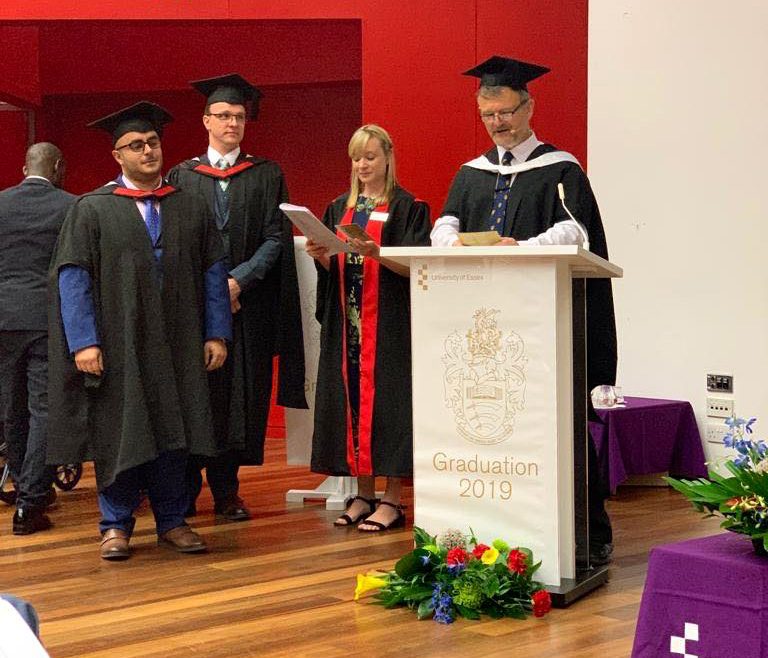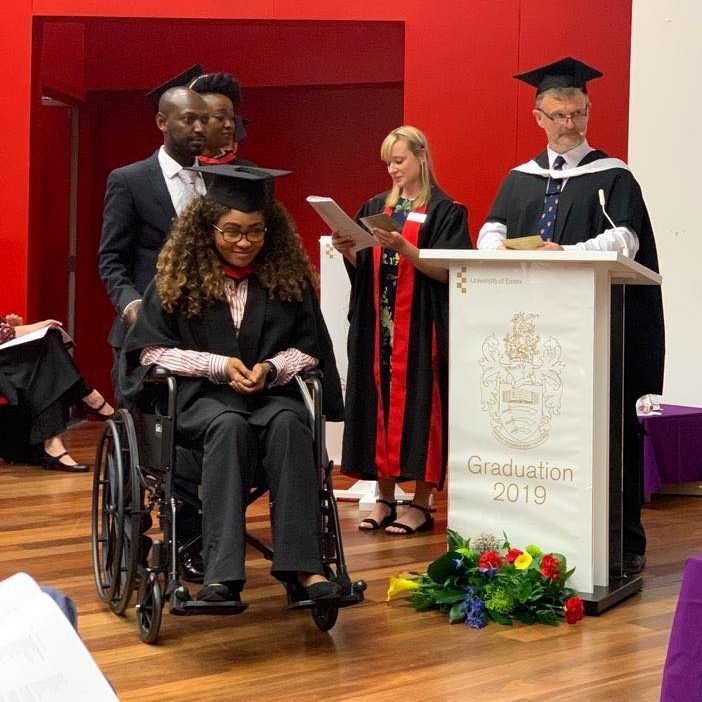 Want to see more photos? You can see our full albums on Facebook and Flickr.
The Reception
Our grads then headed up to our reception marquee to take shelter from the rain and continue their graduation celebration! There was plenty of fizz on hand and some tasty afternoon tea canapes. They also had the opportunity to get their photo taken with their friends and family, to record an interview about their experience studying, and to meet their fellow classmates, student advisers and teaching staff – for the first time!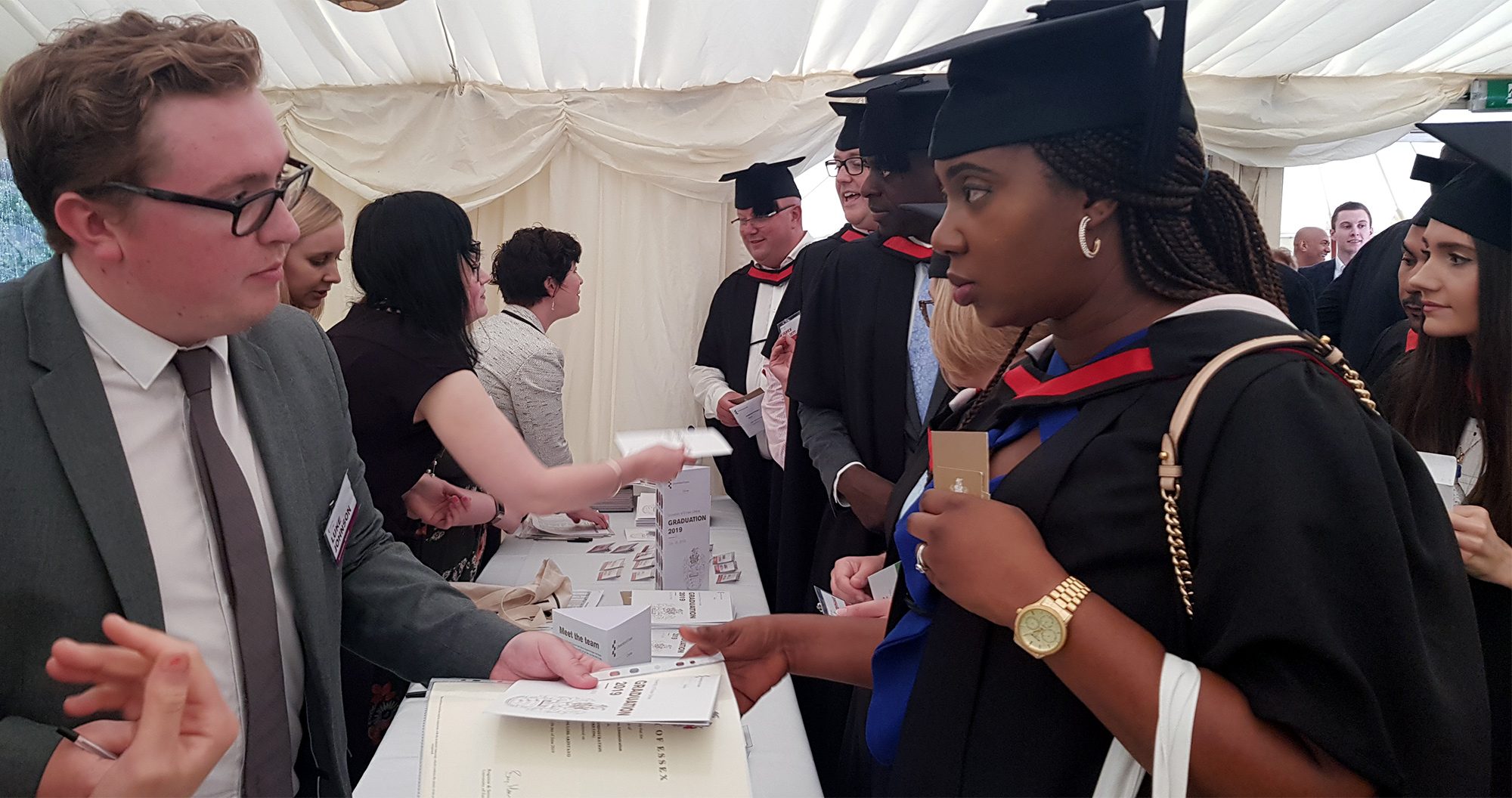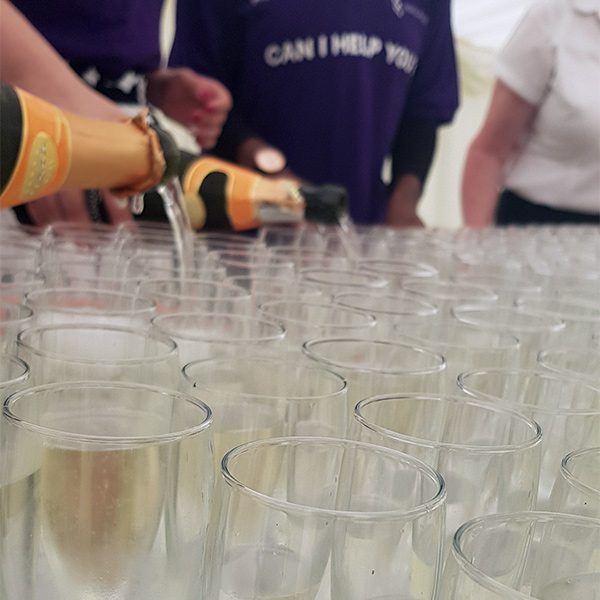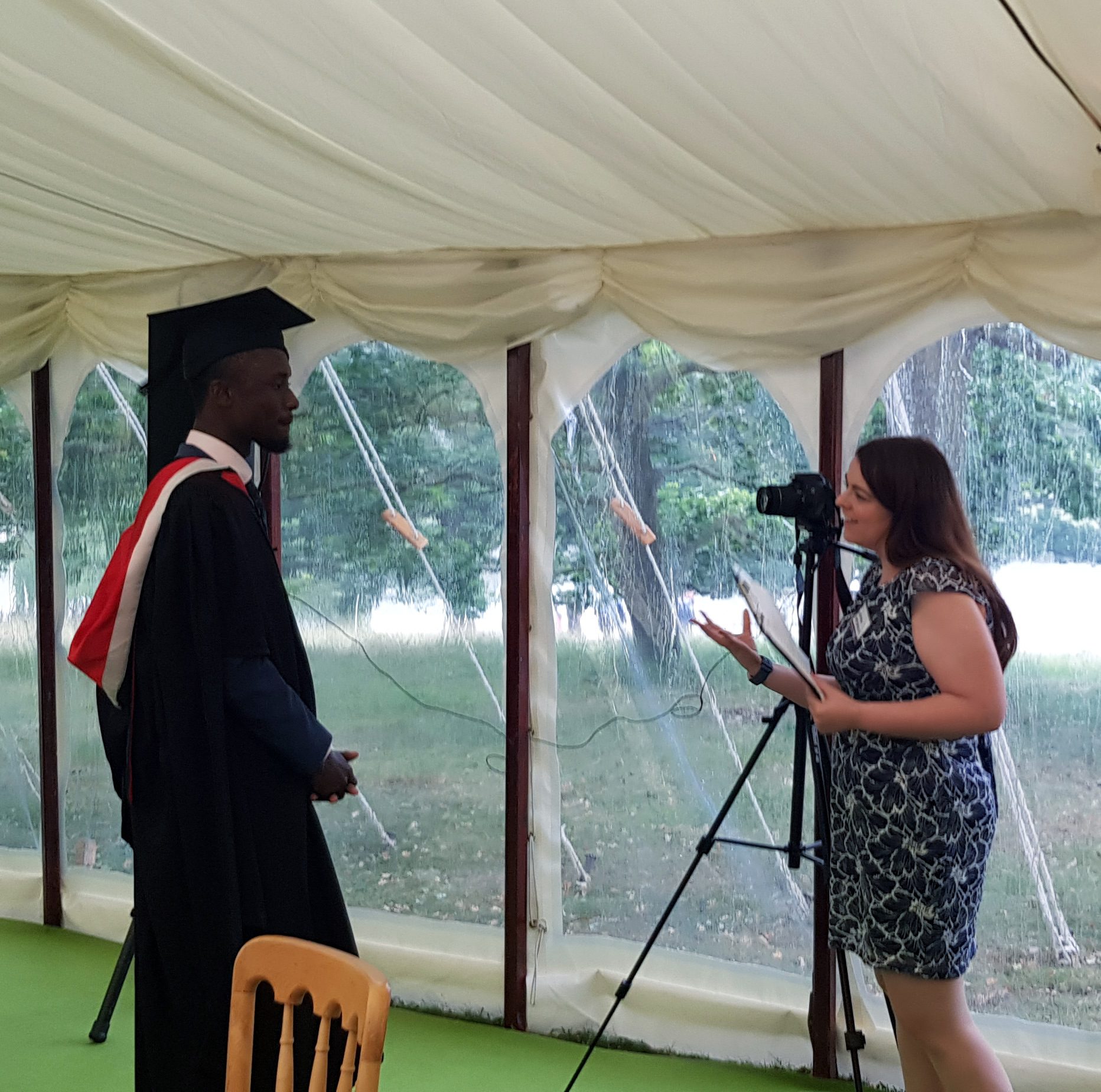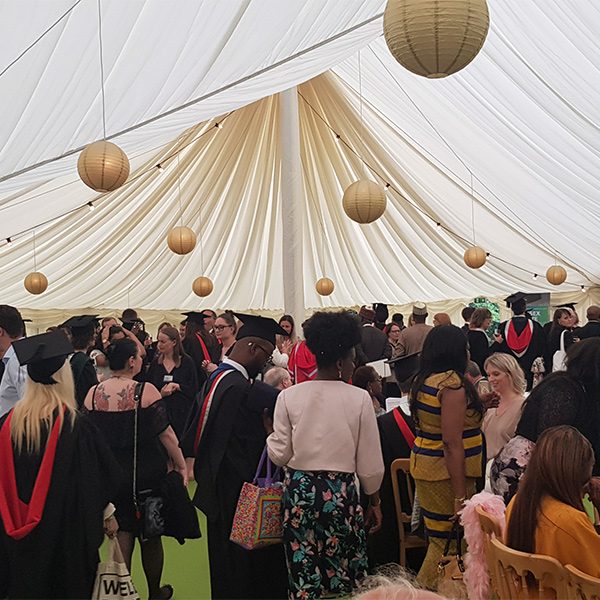 2019 award winners
We also took the opportunity to present awards to our 2019 award winners.
Congratulations to:
Top Undergraduate Business Graduate 2019 – Emily Wells – BA (Hons) in Business and Marketing
Top Undergraduate Criminology Graduate 2019 – Helen Lord – BA (Hons) in Criminology and Criminal Justice
Top Undergraduate Law Graduate 2019 – Phillip Barbour – LLB (Hons) Law
Top Postgraduate Business Graduate 2019 – Gavin Park – MBA
Top Postgraduate Criminology Graduate 2019 – Marie Grecco – MSc Criminology and Criminal Psychology
Top Postgraduate Health Graduate 2019 – Howard Cervone – MSc Criminology and Criminal Psychology
Top Postgraduate Law Graduate 2019 – Lee Skinner – LLM International Trade and Commercial Law
Want to see interviews with all of our award winners? Check out our undergraduate and postgraduate award blogs.
Alan Jenkins Memorial Award winner
Each year, we also present the Alan Jenkins Memorial Award to the student that we feel has the most inspirational study experience story. This year, the winner of this extremely prestigious award is Alison Davies:
The judging panel said:
'The applications received were all of a very high standard, and the panel found it extremely difficult to choose a winner.  Students had battled through major illness, bereavement and many other obstacles to achieve their educational goals, and everyone at the University of Essex Online is very proud to be able to provide opportunities and support students through adversity to successfully complete their chosen awards.  It was also pleasing to see that some students had been able to utilise their learning to enhance their career and contribute to their wider community.
The panel selected Alison Davies who has achieved her honours degree whilst dealing with illness, bereavement plus workplace restructure and redundancy.  Alison was able to use the knowledge she gained to help her deal with the changes in the workplace more effectively, and commented that the degree has raised her confidence and self-belief.  We all wish Alison well for the future.'
See Alison's full video interview from graduation here.
Happy graduation!
Thanks to everyone who helped make graduation such a memorable experience. We will be sharing further photos and videos in the coming weeks.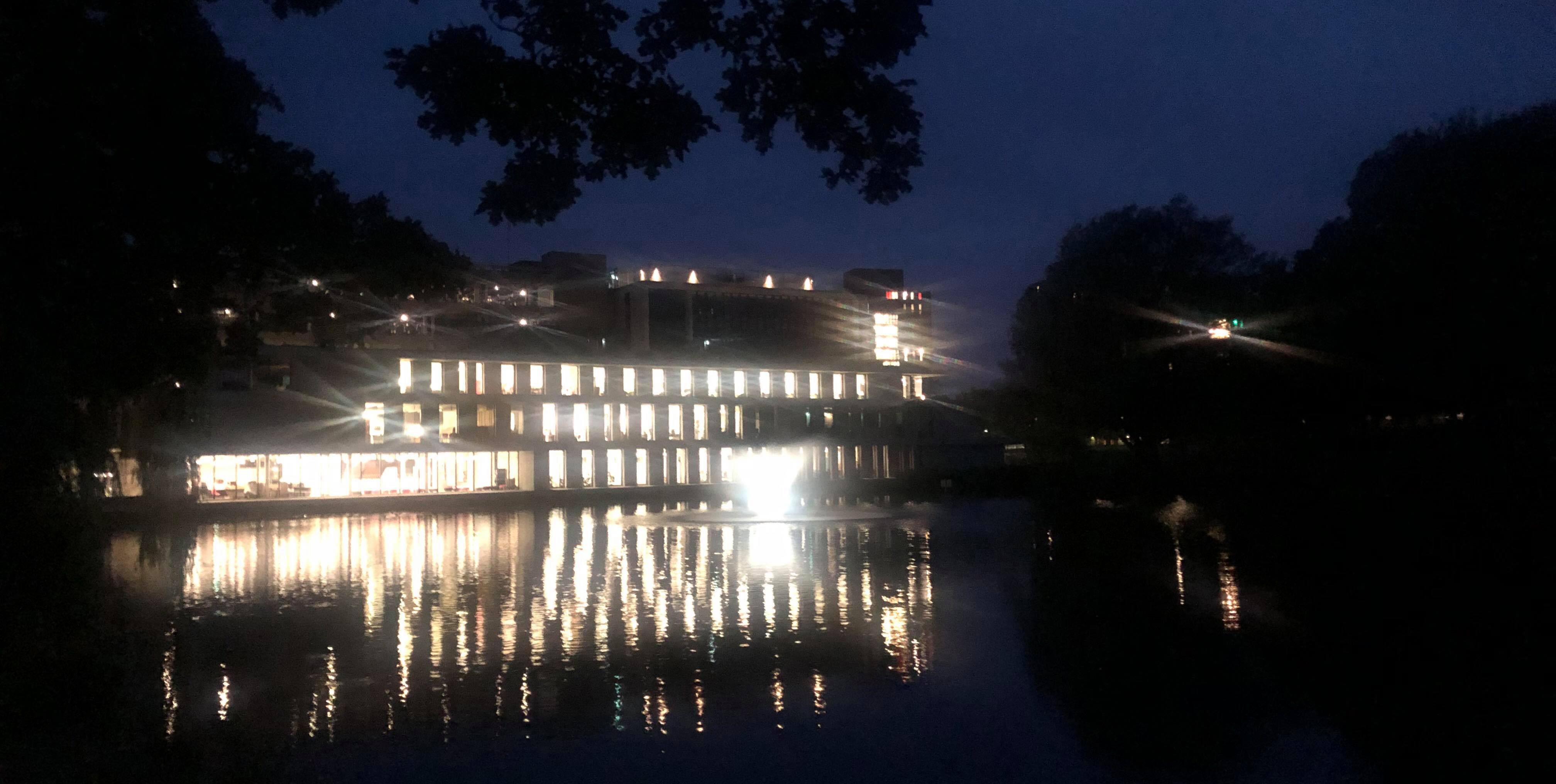 Congratulations to all!