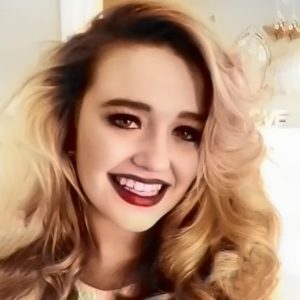 Let's take a closer look at two of our brand-new programmes starting in September 2019 – our MSc Business and Management (Oil and Gas) and our MSc Project Management (Oil and Gas).
Oil and gas is a multi-trillion dollar industry that posted record-breaking profits in 2018, but the field is in a state of change at the moment with the shift towards renewable energy and declining availability of oil and gas resources. With our new courses you'll be able to prepare for these changes as well as progressing onto senior roles within the industry.
Here with more details about what you can expect to learn is our Business Curriculum Manager Hayley Bushell:
What first attracted you to working in business?
I first became attracted to working in a business environment when I was finishing my A-levels, I was attracted to the fast-paced and ever-evolving nature of big companies and the 'glamorous' city lifestyle! I liked the fact that during my undergraduate degree, I could learn about lots of different exciting areas of business including Marketing, Strategy and HR, and I later went on to specialise in HR in my final year following studying a variety of interesting topics. I enjoy the fact that in business, no two days are the same and there's always something new or changing. For me, this gave me all the motivation I needed to pursue a business degree and business career.
We've got two new courses – tell us about them!
Our MSc Business and Management (Oil and Gas) and MSc Project Management (Oil and Gas) give students essential oil and gas industry knowledge alongside enhancing business and management or project management skills, depending on your specialism. Both courses are perfect for those wanting to take the next step in their career in this industry. This is an exciting venture for us into a complex and interesting industry. We're looking forward to successfully blending business management and project management skills with intricate industry knowledge into one course, so students can really accelerate their learning!
What makes this MSc Business and Management (Oil and Gas) stand out?
The diverse and unique mix of modules on this programme means that students get a thorough and holistic understanding of both management skills and competencies coupled with their choice of oil and gas specialism. This programme offers all you need to know alongside thought-provoking topical current issues that affect the industry. This programme is packed with opportunities for students to practice and apply the skills learnt on the course with a variety of real-life case studies from past and present.  The course also has an international focus, so students can expect to learn about the energy industry throughout the world, whilst always considering the future.
What's special about the MSc Project Management (Oil and Gas)?
Projects are a vital component of what drives development in the Oil and Gas industry, with projects of many different scales and forms. This varied mix of modules enables students to understand the different elements of landing a successful project. This programme offers the opportunity to practice and refine project management competencies alongside developing an complex understanding of the oil and gas industry. As a student on this course, you can expect to encounter 'real-world' challenges and scenarios from the oil and gas industry and navigate these issues to develop your project management acumen in a fast-moving environment.
What can students expect to learn from these courses?
These courses provide students with the fundamental management skills required to be successful in any business environment, but tailors those skills specifically to the energy industry, incorporating important and relevant modules such as oil and gas management that are so critical to this industry. A blend of theory and practice across a number of disciplines allows students to develop critical evaluation and decision making skills through the application of analytical skills. Students will also develop their awareness of the place of oil and gas industries in society, their presence in the media and their interaction with global environments.
Do students need any experience beforehand?
These courses are most suitable for students who already work in the oil and gas industry and are looking to progress to management, however individuals with experience in a relevant sector (e.g. another energy sector) would also be suitable. Background knowledge of the industry is desirable to allow students to focus on obtaining management and project management skills alongside optional specialisms.
What kind of careers can this qualification help you pursue?
Whilst these programmes lend themselves to management roles within the oil and gas industry, the management skills obtained from this course are desirable across many different business sectors. Students may also wish to pursue a career in academia or research. There is a wide range of career options within the Oil, Gas and Energy industry across many different specialisms, all of which command a robust grasp of the management skills offered in these programmes.
What transferable skills can you gain from these courses?
Masters level courses gives students the opportunity to become competent at a variety of transferable skills such as research, analysis, critical evaluation and decision making. These skills are academic yet essential for work. Given these courses provide multiple opportunities for practical applicability, students will also practice scenarios they are likely to encounter in real-life business situations. The variety of assessments prepares students with workplace skills such as the ability to present vocally, and express ideas in written form. Self-reflection is also critical to an individual's evolution as a business professional, and these programmes enables students to do this regularly and effectively.
What makes University of Essex Online courses so good?
University of Essex Online courses give students the flexibility to study programmes that advance their career or fulfil their personal interests alongside any other commitments they may have such as work or family. Combined with your own dedicated Student Support Adviser and academic and pastoral advice, students have all the support they need to achieve their full potential and enjoy their studies from wherever they are in the world.
What if I don't want to commit to a full degree?
No problem! We also offer shorter courses with our PG Dip Business and Management (Oil and Gas), PG Dip Project Management (Oil and Gas) and PG Cert Business and Management (Oil and Gas) which can be used to progress onto both full courses. These short courses provide you with the opportunity to study a standalone qualification or use them as stepping stone to the full degree should you choose to do so at a later date.
What advice would you give people who are thinking about taking these courses?
Seize every opportunity these courses give you to learn something new, and always push yourself out of your comfort zone! Postgraduate study is a big undertaking, and can be demanding, so pick subjects you enjoy and always allow for 'me time' away from your studies, as when you returned refreshed you'll probably write your best work!
Feeling inspired? You can apply here, or download a prospectus. We have start dates throughout 2020.