We're proud to announce that we have been ranked as the top online-only provider of Higher Education for overall student satisfaction, with a 90% rating, according to the National Student Survey (NSS) 2018.
We've also placed joint 4th among all Higher Education providers and in the top 10 for alternative providers. Our satisfaction score is considerably above the national average of 85% for part-time courses.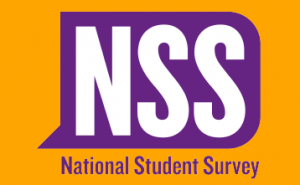 Since 2005, the National Student Survey has surveyed over 2 million final-year UK-based undergraduate students. It's conducted on behalf of the Higher Education Funding Council for England (HEFCE), and gives students the opportunity to share their experiences about their course, institution and overall experience.
We were also excited to have achieved outstanding scores for our Learning Opportunities (94% satisfaction) and Teaching (90% satisfaction). And best of all, our criminology course received a 100% satisfaction score, placing us top in the country for part-time criminology first degrees.
"We pride ourselves on student support and satisfaction," says Nicola Pittman, Managing Director for University of Essex Online. "We are delighted with this fantastic outcome, and as always we are keen to learn from our results and continue to reflect on and improve how we serve our students and set them up for success."