How long the Admissions process lasts from the very start through to enrolment can vary vastly (from days to months) – and the person most in control of this timeframe is you as a prospective student!
It may be that you're considering your potential options for the future, that you want to get your studies organised to start in a few months' time, or perhaps you've decided that the next available start date for your chosen course is when you'd most like to get stuck into studying with us. Whatever your situation, our Admissions Team will work closely with you to ensure the Admissions process is as painless and supported as you'd want it to be.
To help you feel informed and at ease right the way through to enrolment, guest blogger Amy from the Admissions Team is here to explain the entire process for you.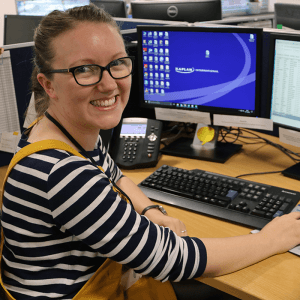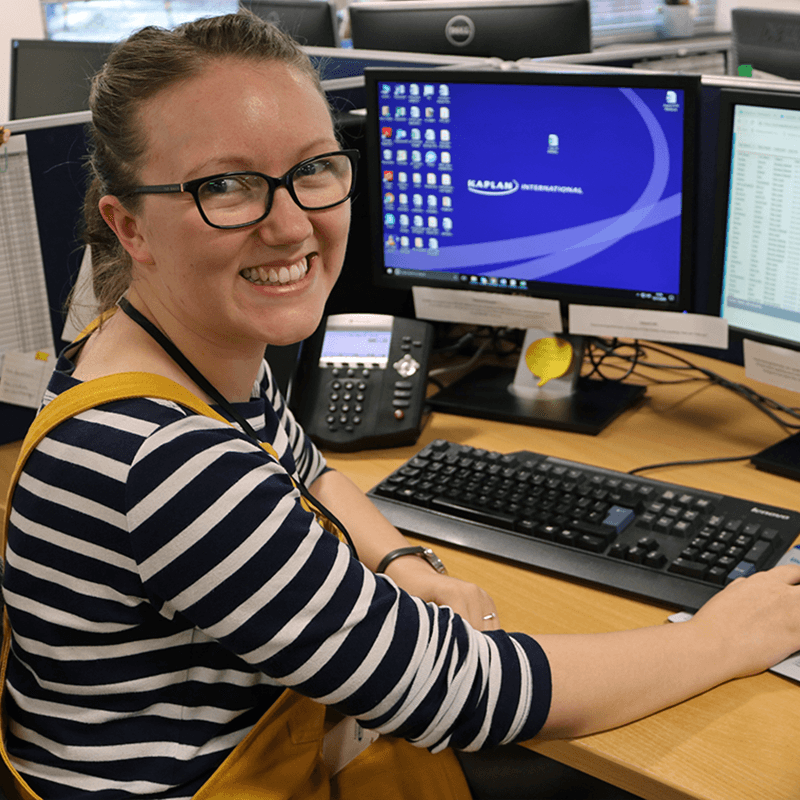 "I think I might be interested in studying an online course"
If you're thinking about studying a course with more flexibility that can be completed 100% online, but you're not sure if it is for you, then our Admissions Team are available to help supply any information that you may need to help you make this decision.
We understand that finding the right institution and the right course for you can feel like a huge decision, but we're happy to answer any questions you may have to help you establish whether a course with the University of Essex Online will be the right fit for you.
Once you've made an enquiry or contacted us, the Admissions Adviser you communicate with will be paired with you, so you won't find yourself having to repeat your situation or being retold the same information from a range of different people – you can build a personal relationship with an Adviser who is invested in supporting you, and who will help you make the right next steps in relation to your situation.
If this is you, and you're interested in speaking with one of our Advisers, there are lots of ways you can get in touch! You can:
"I've found a course that I like and would like to be considered for a place"
Once you've found a course that interests you and learnt enough about the course to know it's the right course for you and your future – Excellent! We would encourage you to submit an application using our online application form.
Top Admissions Tip: If you've been speaking with an Admissions Adviser and want to know whether you would be eligible for a course, as much as we'd like to, we are not able to confirm or deny your eligibility if you haven't submitted an application! So if you would like to be considered, please don't just email across your documents – submit an application and we can then work with you to get the answers you're after.
"How do I apply for a course?"
The application process for all our courses is quick and easy (and your Admissions Adviser will always be there to provide support if needed).
Unlike some other institutions, you submit applications to study with the University of Essex Online directly to us, which means we're able to get back to you much quicker. Plus if you have already been in contact with an Admissions Adviser, your application will go straight to that same Adviser to be processed. So once again, we may already be aware of your circumstances, you'll know who to contact and we can work closely with you throughout the entire Admissions process.
When submitting your application, you will be asked to attach documents. Your Admissions Adviser will require these before being able to progress. This will always include:
a copy of your official photographic ID (e.g. driving licence or your passport)
an up-to-date CV (this is relevant for us to get a clear idea of your educational/work background as well as to help give us a better understanding of you as an applicant)
copies of any educational certificates that you have (if you have the transcripts you can send these too as they'll only help strengthen your application!)
a 300-500 word personal statement expressing your reasons for wanting to study your chosen course, what you hope to achieve with the course, as well as expressing why you think the online mode of study will suit you. (Think of this as your first opportunity to show your passion for the course and to express why you're the right fit for studying with us)
You may be asked to send additional documents depending on your application, but your Admissions Adviser will request these from you and explain if you're unsure.
Top Admissions Tip: When you are submitting your online application, you will be given the opportunity to leave it incomplete and return to complete the application at a separate time. For your convenience, the link for you to access your own application will be sent to you in an email; if you are unable to find this email link when you come to reopen your application then you may need to repeat the application from scratch so if you're hoping to come back, keep track of that link!
"What happens once I have submitted my application?"
Once you've submitted an online application, it will be distributed to an Admissions Adviser as soon as possible. (Remember, if you've had previous correspondence with an Adviser, your application will be allocated directly to them, so they'll already be aware of the conversations you've had).
Once your application has been received by your Admissions Adviser, they will aim to process it as quickly as possible and you can expect a phone call or email from them within days. They will advise whether any additional documents are required to further support your application.
Remember, your personal statement is 300-500 words and is an opportunity for you to really highlight your passion for the subject and desire to study the course you're applying for. We consider applications on a personal basis and this submission is your first chance to show us why you should study your chosen course – so consider your reasons for wanting to study the course, check over it carefully and have a positive first written submission with us!
We appreciate that instances in which we may ask you for additional documents may seem tiresome, but please understand that we work personally with the Academic Heads of each subject who will either approve or decline your application, and we want to work with you to prepare the best possible application that properly reflects you and gives you the best chance of getting onto your desired course.
The sooner we have all the documentation we need, the sooner we can look into getting your application reviewed!
"What happens once I have provided all of the documentation to support my application?"
Once we're happy that your application is the best reflection of you and it contains all the documents required, it is passed over to the Academic Head of your subject to be reviewed.
Our Academic Heads work closely with the Admissions Team, they will discuss your application and assess your eligibility on an individual basis based on the strength of the application you have provided.
If you're not eligible for the course you have applied for, they will consider any alternative options for you and your Admissions Adviser will be in touch to discuss these further. They may also request additional documents to further support your application to ensure that the course you've applied for is the best option for you.
If the Academic Head is happy your application shows you're eligible and suited to study the course you've applied for, your Admissions Adviser will be in touch with you to proceed with the next steps.
"Once my application has been approved, what other steps are there to the enrolment process?"
If you have made it this far, then there is only one step further before you are offered a place on the course!
This next step is a Pre-enrolment Review – though this is an important step, it is nothing to worry about!
Once again it will be with your same Admissions Adviser, and they will arrange a time that suits you to go through this review. You will not need to prepare anything! Just make sure that you're in a quiet place where you'll be able to hear clearly and that you have the 10-15 minutes needed free to have the discussion. Put simply, it will just be an informal conversation with your adviser where you will discuss the requirements of the course, they'll ensure that you are aware of the commitment to study in order to be successful and they will make you aware of the next steps leading up to you starting your course.
Top Admissions Tip: If you and your Adviser cannot hear each other clearly, they may end the pre-enrolment review and aim to reschedule it to another time/day. While this is not a problem, it does delay the process so try your best to ensure you're in the best possible situation to be able to give your Adviser your full attention for this review.
If you miss your pre-enrolment review, your Adviser will try to reschedule it, but to avoid problems please try to ensure that you have provided them with the best phone number to reach you on, and that you're available at the arranged time.
Top Admissions Tip: If you've been expecting a call and you haven't received it, check your email and then try giving the Admissions Team a call on +44 (0) 1206 489 358 – it may be that your Adviser is having some trouble connecting to your line or that there is an error with the number we have for you.
During the Pre-enrolment Review, your Adviser will explain the final steps to enrolment with you, but generally speaking, here are the final steps following the call.
You will be emailed your formal offer letter, payment plan (which contains the payment structure you will have chosen with your dates outlined) and your study plan (which shows the predicted module layout and dates for you completing your course).
You will need to accept your place by submitting an online Acceptance form.
You will need to send us the deposit payment as outlined on your payment plan as soon as possible to secure your place on the course ahead of your start date.
Top Admissions Tip: The deposit that you pay is not an additional payment to the course fees; it is just the first amount listed on your payment plan (e.g. first month/annual payment/the upfront payment depending on your choice) that is required to be paid ahead of starting. The tuition fee amount listed for the course is the full amount that you will be required to pay, with no additional costs. For students who are receiving a student loan to fund their course, you will not be required to pay a deposit, however your loan must be approved before the deadline that your Adviser will explain to you.
Once you've followed the steps outlined to you by your Adviser in the pre-enrolment review, you will be enrolled onto your course ready to start on your desired start date. Once you are enrolled, you will be contacted by a Student Adviser from your dedicated Student Support team, who are there to support and mentor you from that point. But as an Admissions Adviser, it is always great to hear how you're getting on with your studies!
At any point in this process, if you would like any further clarification or guidance about your application or enquiry, then the Admissions Team are always happy to help – please just get in touch!