Dr Maria Tsakiri received her Doctorate in Critical Disability Studies by the University of Stirling, (Scotland).  Her doctoral research was set out to explore the representations of disability in documentary films. She is a qualified inclusive education teacher, a graduate of the Department of Special Education of the University of Thessaly (Greece). She obtained her MA in Education and Human rights with distinction at the Department of Early Childhood Education of the National & Kapodistrian University of Athens. She was given an award by the Greek State Scholarships Foundation for this.
In 2006 she was a member of the team of the University of Athens which produced digital educational material for students with visual impairments and learning disabilities. Dr Tsakiri is an active member of the Disability Research Edinburgh Network with 15 years of experience in teaching and supporting disabled students and children in primary, further and higher education. Her current research interests lie in critical disability studies, education, cultural representations and film festivals. She recently published the paper: Tsakiri, M. (2018), NoBody's Perfect: Charm, Willfulness, and Resistance, Review of Disability Studies, 14:2.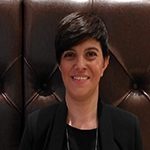 Sarah graduated in 1995 with a 2:1 in Modern Languages and then went on to complete her Post Graduate Certificate in Education in 1996. She has been a teacher and trainer for 22 years, spending 7 years in the secondary sector and 15 at Kaplan Professional working in a variety of positions including programme manager, national quality team and training and development.
For the last 6 years, Sarah has been working as one of the Directors of the Kaplan Tutor Academy, being responsible for tutor development within Kaplan. She completed her Masters in Education in 2016, specialising in developing more interactive approaches to teaching, delivery and assessment. She is committed to promoting lifelong learning and wider access to educational opportunitiy.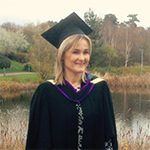 Pepa Grundy, a Learning Development Tutor at Liverpool International College, has an MA in Theology and Religious Studies, an MA in Russian Philology, a PGCE in Education and Training for the Post-compulsory Sector (PCET), a PG Cert in Education (Inclusion and SEN) and holds the qualified teacher status (QTS) for maintained schools and non-maintained special schools in England. Pepa is also a Fellow of the Higher Education Academy and is currently working towards her Professional Doctorate in Education (EdD). Pepa has more than 25 years teaching experience in schools, colleges and universities in the UK and abroad. Her teaching and tutoring are informed by a keen interest in supporting students from varied educational backgrounds to grow academically and achieve their learning goals. Pepa's current research interests are in cyberpsychology and education, more specifically how enhanced online teacher immediacy influences student motivation and cognitive learning. She is also interested in the role of education in the wider society, as well as the social and emotional aspects of learning.