Michael completed his PhD in Forensic Psychology at the University of Central Lancashire. During this time he worked as an Associate Lecturer teaching on the undergraduate Psychology programme at the university. He was later employed by the University of Leicester to lecture on their MSc in Forensic Psychology. Michael has also worked in secure psychiatric settings, conducting psychological assessments and therapeutic interventions with offenders with complex forensic backgrounds.
As an active researcher in the discipline of Forensic Psychology, Michael is the lead author on the Psychopathic Processing and Personality Assessment (PAPA; Lewis, Ireland & Abbott, 2014). He continues to publish papers on clinical psychopathy, specifically investigating implicit processing in offenders with this disorder.
Michael is a reviewer for the Journal of Criminal Psychology, Journal of Forensic Psychiatry and Psychology, and Hogrefe Publishing. He is a Chartered Psychologist with the British Psychological Society and soon to be a Fellow of the Higher Education Academy.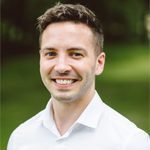 As a Registered Clinical Psychologist, collaborative international therapeutic and consultancy work within CAMHS, social services and in the private sector practice with adolescents and children suffering with different mental health conditions has increased my belief that psychology can be useful when it is effectively applied across a variety of settings, through collaborative working to understand overlapping factors that make or break healthy individuals in the field of deviant behaviour, the nature/nurture dilemma to the contribution of positive citizenship and as well as individual and social well being. Promoting academic knowledge hopefully contributes to new practical arrangements in the lives of people and societies.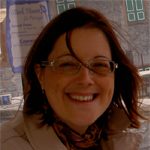 Nicole is a Researcher and Lecturer in Psychology and has experience working with the Criminal Justice System in the US. Nicole is an experienced quantitative research methodologist and while she primarily conducts research in prisons in Pennsylvania (including those that house death row inmates), she is also on the Quantitative Work Package team for the EU funded project None-in-Three; an effort dedicated to combating the statistic that 1 in 3 women will face violence (domestic and sexual) in their lifetimes. Nicole's research interests include: Psychopathy, Criminal Social Identity, Homicidal behaviour, Serial homicide, Domestic violence, Sexual violence, Crime analysis, and Investigative analysis.