When I came, I could not speak a word of English, but I was determined to start my studies.
I came to the UK in 2008 with the intention to start my law degree straight away and pursue a successful career as a criminal barrister. As life is unpredictable things did not work quite the way I had planned. When I came from Bulgaria, I could not speak a word of English, but I was determined to start my studies. I did so with another university, and shortly after I was juggling between two jobs, a full-time uni and commitments at home. At the time I did not receive any support from the university, I was struggling with my studies and I was struggling emotionally. Eventually I had to drop out because I simply could not handle the situation anymore.
I have always been determined to complete my studies and graduate as an LLB student. I was researching ways of gaining an LLB qualification and I came across the University of Essex Online's programmes. I was surprised to find out that you can gain your LLB via distance learning – and that it carries the same value as an LLB qualification gained on campus. I got in touch with the University and soon managed to enrol.
University of Essex Online has truly transformed my life.
I am now in pretty much the same situation as I was many years ago but with the support of the University I'm able to manage with confidence that I will receive the support I need. I have two jobs, I am a senior licensing officer for Westminster City Council and a special constable with Metropolitan Police (something I have been doing for the past three to four years).
I also worked as a project officer for the Soho Angels – End the Night Right initiative by Westminster Council. I like to work with young people and individuals who are struggling mentally to cope with the challenges of the demanding world that we live in. The Soho Angels Project is a project that was launched last year December. I have been directly involved in the process and the development of the project. It is an initiative which helps vulnerable people in Soho during the night. It runs from 22:00 to 05:00 on Fridays and Saturdays. It is not limited to a specific type of vulnerability. We have partnered up with Metropolitan Police, LAS Services, St John Ambulance, TFL services, LGBT Foundation and more.
I absolutely love the project, not only because I work for Westminster Council but also because it allows students and professional individuals to be exposed to amazing opportunities – to work with emergency services, to network with professionals, to develop their inner personal skills, to have a face-to-face experience with vulnerable individuals who require medical and emotional support.
This course enabled me to develop my legal thinking.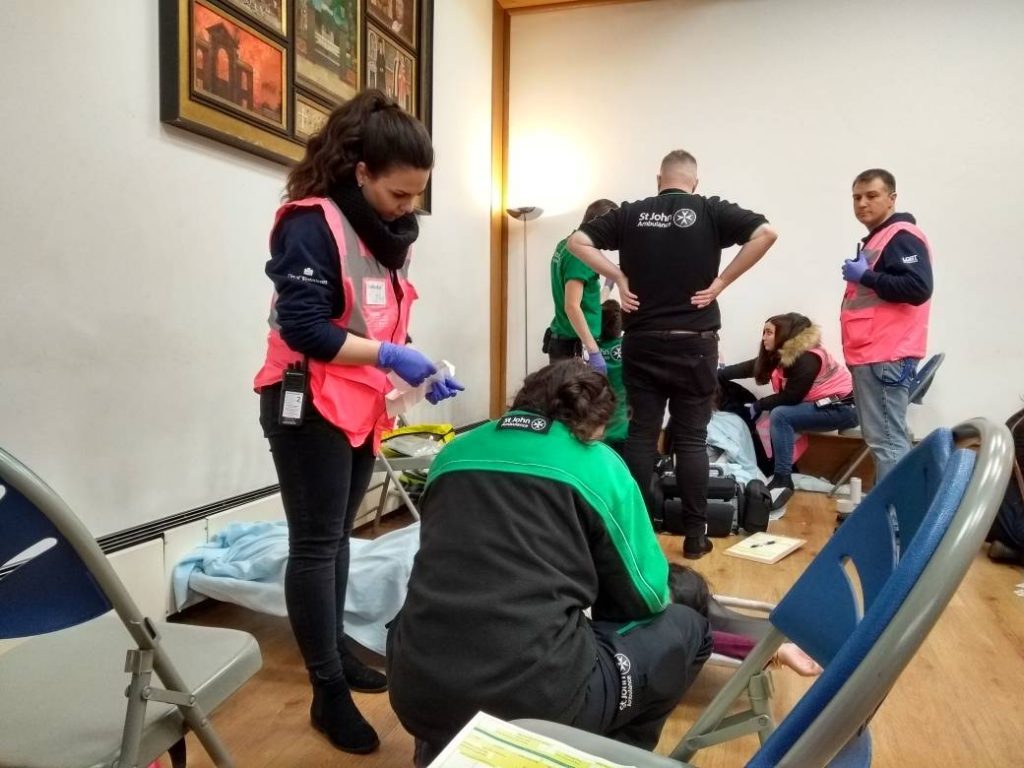 The course has helped me significantly by making me conscious of the way our world works. It's made me understand valuable aspects regarding my professional life, especially subjects such as contract law, tort law, land law and criminal law. Regarding the End the Night Project and the Soho Angels,  I have realised that there are a lot of legal aspects that need to be considered when having unpaid volunteers helping intoxicated individuals on the street, not to mentions aspects concerning patent law, branding and advertising. These are all legal matters that had to be considered in order to function properly.
As a senior licensing officer my work involves drafting legal contracts with terms and legal obligations. This course made me more experienced and enabled me to develop my legal thinking. It's also helped me to understand the working and the purpose of each section.
The University of Essex Online team are truly amazing. Without the help of my tutor Emily and Student Adviser Christina I wouldn't be where I am today. They are so approachable, understanding and they treat you with respect as well as helping you every step of the way. Whether it will be with personal matters, financial issues, program confusions etc. They have always been there to support me.
My aim is to show people that everything is possible.
I have developed significantly over the years and my main aim is to help other people to realise that everything is possible when you know how to find it. To appreciate the good in life, appreciate themselves and keep pushing until they find what they are looking for.
If you want to find out more about the project and getting involved, you can do so here.
Fancy giving an online course a go like Emanuela? You can view our prospectus here.