Does the study of criminal behaviour captivate your curiosity? Do the individual and societal impacts of crime sound like something you want to know more about?
In short, are you fascinated by the field of criminology, but yet to take the plunge into enrolling onto a course? Well you are in luck, because our current criminology students are here to share why they love studying online:
"Learning makes you feel good and now I don't feel like I am just a mum."
Donna, 38 from Cornwall: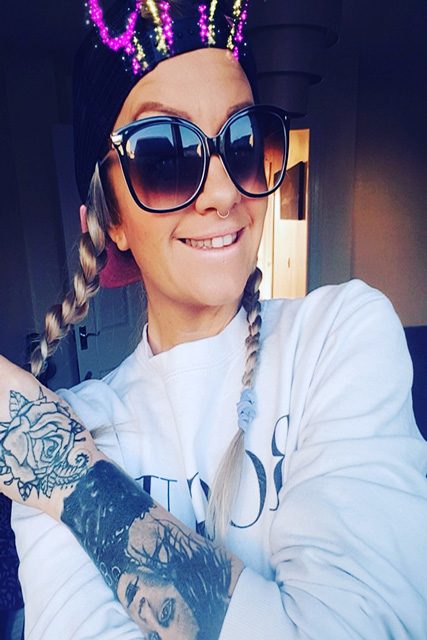 I am a busy mum of 4 children aged between 3 and 14. I enjoy gardening, walking, going to the beach, reading, keeping fit, and you can always find me watching a true crime documentary or with a book about serial killers most evenings once the kids have gone to bed.
At present, I am completing the CertCE Criminology and Criminal Justice course with a view to progressing on to the full degree after the summer. I picked this course because I have always been fascinated by crime since a very young age. Originally it was my intention to take a similar course when I finished school and go on to university to study. However, losing my parents to illness at age 16 I had to put it on the back burner for a while and support myself by getting jobs locally to see me through. It is only now I am older and have settled down that I found myself, still interested in criminology, looking online for courses that I could complete at home whilst my children are at school.
I came across the University of Essex Online whilst looking for criminology courses and they gave me a call. Everything was explained to me so well and made so easy that I decided to go ahead and enrol on the course. They were there on the other end of the phone if I needed help with anything and helped me every step of the way.
I am really enjoying the course. Not only has my vocabulary improved in my everyday life, thanks to the academic writing style, but I am able to help my daughter with referencing in her studies. I can also apply a lot of what I have learned at home whether that is being knowledgeable about certain crime styles, for example, or applying certain behavioural theories to my children. The course is incredibly well structured and the first module, Fundamentals of Effective Learning gets you ready for what is expected of you with regards to writing styles and format etc. All of the information is there should you need to contact your tutor for any reason. Even if you are struggling with referencing or research and need a nudge in the right direction. Once I have finished my degree I hope to go on to start a career in probation, but I am also considering becoming a youth worker and helping young people involved in crime.
I am so glad I decided to study. Even if it's just as a hobby it's definitely worth doing. Learning makes you feel good and now I don't feel like I am just a mum. I know I would have regretted not doing something about my interest in criminology. I always knew it was something that I would be good at. Because I had left school such a long time ago, I was worried I would be too old or forget how to write. However, you would be surprised how quickly it all comes back to you. Especially with all the extra help and study guides within the learning platform. So, if anyone is considering doing this course I would urge you to go for it.
"I have enjoyed learning as an undergraduate and challenging myself to continue my studies."
Glenda, 59 from Gateshead: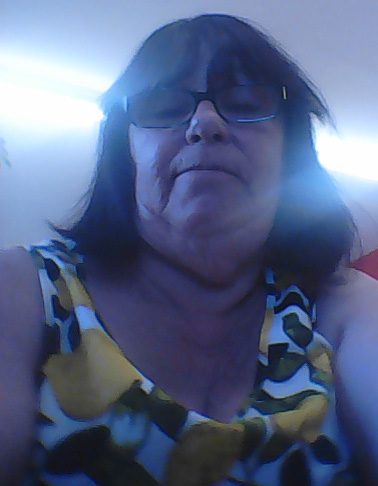 I chose to study the BA (Hons) in Criminology and Criminal Justice course as I have a great interest in female offending. I regularly volunteer within women's probation hubs. One of my proudest moments in my role was when I had the opportunity to take a group of female ex-offenders to London to meet with Baroness Corston.
I found out about University of Essex Online because I had the good fortune to meet up with a representative of Evermor Solutions at my local library. They encourage students with varying degrees of disabilities to enrol on distance learning courses for degrees. I am enjoying the course and I have found it of great interest. Despite having difficulties, through problems with my mental health. I have enjoyed learning as an undergraduate and challenging myself to continue my studies.
I would like to gain a career in the probation or prison service working with female offenders who have drug or alcohol issues and mental illness. I am always looking at websites for volunteering placements involving offenders in the community and in the future, I am planning to use my course to seek employment.
I would encourage anyone who has an interest in criminology to take advantage of the opportunity to enrol. It is an interesting and rewarding course.
"Since starting this course I have found out things about myself I was not aware of previously."
Janice, 62 from Bexhill on Sea: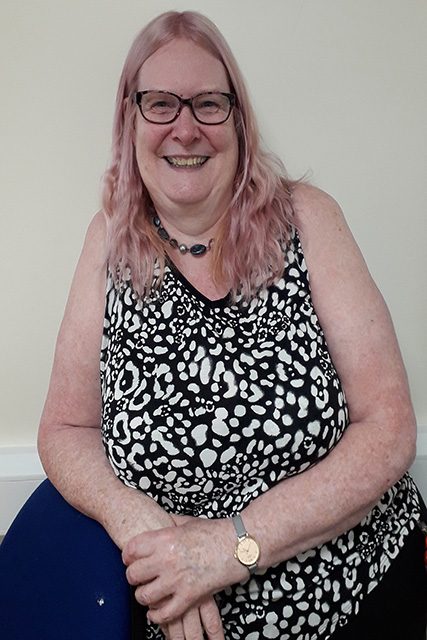 I am currenttly working within admin in the NHS but for 17 years I was a Benefit Fraud Investigator with the Department for Work and Pensions. I have also been a Police Officer with the Metropolitan Police in London. I have two children, both nurses, and three grandchildren. I enjoy reading a variety of books from chick lit to thrillers and many genres in-between. I also enjoy solving crosswords and relax by knitting.
I picked the BA (Hons) Criminology and Criminal Justice as I am interested in the criminal justice system, having been involved with it, and the many changes which have evolved over many years. I like to try and understand why people become criminals and commit crimes.
Before taking on this course I found that I was coming in from work and watching television all evening. So, I decided to study with University of Essex Online and earn a qualification where I could work to my own pace. I made enquiries at various universities and while most of them just sent me booklets, University of Essex Online staff called up and spoke to me. They were very helpful and talked me through what was expected. They also answered all my questions honestly and factually.
I also like the fact that each module is in 9-week segments. I have found that the discussion forums have introduced me to interesting people who work within the criminal justice system. They would often share personal experiences with our online group, making the course more alive. I particularly liked the module on forensic psychology as that enabled me to understand my work colleagues a little better. I am now finding that all the modules are joining together to give me a better overall experience of the course.
I am not currently working within the criminal justice sphere, but the research that I have undertaken during the course has assisted me in report writing in my current employment. I hope to work at criminal justice unit within the local police force when I have finished my course.
Since starting this course, I have found out things about myself, during the reflective areas of the modules, which I was not aware of previously. All the tutors have been approachable and willing to assist with any problems, as well as my student advisor who has always been at the end of an email and has never failed to help me when asked. If anyone was thinking of undertaking this course, I would strongly advise them to start.
Are you inspired to try one of criminology course? Then you can take a look at our prospectus here.