Oluwole Okanlawon, Inspirational Graduate of the Year 2014
Growing up in Nigeria, I always wanted to have a university education. I would sometimes go to school, walking several miles with no food, but didn't achieve any GCSEs. After moving to the UK, I enrolled at a Business School before eventually gaining admission to the University of Essex Online Business and Management Top Up degree.
I graduated in 2014 and achieving a degree is a dream come true; I am the first person in my family to hold a degree! The course has also inspired me to become an entrepreneur and I have started developing my own products. The learnings from the course will come in very useful for building my own business.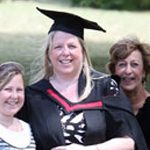 Serina Jones, BA (Hons) Business and Management
I set out to earn a living instead of studying, but despite this choice I always wanted to fulfil my ambition to have a qualification. In August 2007, I set about furthering my education, to advance my business understanding and enrich my life skills; all from the comfort of my home.
My new-found knowledge and confidence have improved my career over the past four years, teaching me the 'corporate speak' and I feel qualified to belong to the corporate world.
My final objective on my PDP was for my daughter to look up to me and see me as a good example of a working mother with a developing career. Having my family at my graduation filled me with pride.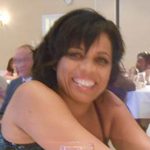 Andrea Matthews, CertCE Business Studies
When my children flew the nest I was looking to utilise my new-found independence and improve my self-esteem. Next to my daughter, who was attending university, I felt uneducated so decided to begin university level education as well.
The course was challenging, it pushed me out of my comfort zone and taught me new skills. Getting continual positive feedback and encouraging kept me on track, even when I doubted myself. I learnt how to research, time manage and interpret company behaviour. It was a real eye-opener, which has expanded my mind and improved my critical awareness of the business world I'm so eager to re-enter.
It's an exciting time for me, with the prospect of pushing myself both in education and in my career.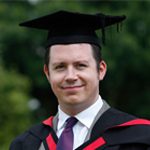 Matthew Jones, BA (Hons) Business and Management
I'd had several good jobs in retail management and banking, yet there was something missing. I didn't want to give up work, as I was enjoying a reasonable salary, yet I longed for more.
Online learning brings the classroom to you. Interactive lessons take place via online seminars that give both visual and audio dialogue with a real tutor and classmates at a convenient time of day. The lessons are truly global, with students and tutors participating from anywhere; Brazil, China, America, and the UK – all in real time. Also, the support available is unbelievable: the students, the tutors, the course materials and textbooks – it's all fantastic. You even get your very own Student Adviser!
Alison Butterill, FdA Business and Management
With a seven-year-old son and a mortgage, the idea of studying for a degree seemed unrealistic. The University of Essex Online offered me the opportunity to study from home and the option to pay module by module, made study a real possibility.
The course is designed in such a way that you "virtually" meet students from all walks of life, from all around the country and often from around the world. Whilst some students move with you from one module to the next there are always new students in each module with a wealth of new experience and a fresh perspective from which you can learn.
The Student Advisors were very helpful and supportive throughout, and each Lecturer's input and feedback was fantastic.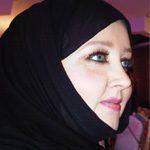 Aisha Legge, MBA (Human Resource Management)
I wish I'd started my MBA years ago. I feel like I'm part of a community. I created a WhatsApp group for students based in the UAE and we physically meet up regularly. If I can't watch any lectures live because of the time difference I can watch them on demand and our tutors try to be flexible with their office hours.
Even though we're miles away from the Essex team, they're always willing and able to help with any issues or questions I have. My student adviser, Marie, replies promptly, is always able to assist me and offers support in my studies.
My hope is that my MBA will help with career advancement and open doors to opportunities with potential employers in the future.
Nicola Turner, FdA Criminal Justice
My foundation degree has completely transformed my professional life, helping me develop my abilities, skills and the quality of work I produce. I have been appointed as the prison's voluntary Lesbian, Gay, Bi & Trans (LGBT) representative, alongside my usual work.
I then utilised my Work Based Learning 2 module to re-launch the LGBT support network, assess the needs of LGBT staff and prisoners and make recommendations for improvements. This report was well received and backed by the Prison's Senior Management Team, and it has proved so successful that it is being submitted to Prison Service Headquarters to be rolled out in all prisons.
This has enabled me to participate in further diversity initiatives, including the creation of e-learning packages, community outreach and policy writing for the prison service.
Amir Sheikh, FdA Criminal Justice
I'd been interested in criminal justice ever since completing my A-Level in Law. After a year of study, I realised I wanted to become a Magistrate Judge.
I was only 20 years old, and I knew that it was uncommon for someone to apply so young. There would be many obstacles ahead, but through a combination of self-confidence gained through this course, support of the experienced tutors and inspiration of fellow students I was motivated to apply. After a long 12-month application procedure, including a written application and two intense interviews, I became the youngest-ever appointed Magistrate Judge in London at the age of 21.
My goal now is to use what I have learnt in my degree and my magisterial capacity to move forward and encourage young people to achieve their goals.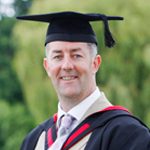 Stuart Harris, FdA Criminal Justice
Due to my impending retirement I needed to prepare myself for a new career away from the Services.
I didn't want to merely study, I wanted to inspire the junior soldiers within my unit. I started by encouraging them to look at education as a lifelong path to enhancement by attending short education courses. I have been fortunate to have the support of my employer who was very receptive to the Work Based Learning Project. This has subsequently been incorporated into the training syllabus for new Civil Servant Geographic Specialists.
I was studying because I had long wanted to help people and give back to society. My degree will allow me to apply for an MSc in Social Work and give me a new career as a Social Worker.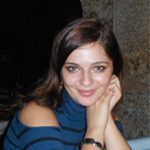 Maria Potocnakova, FdA Business and Management
The older I got and the more work experience I gained, the more I realised that having a degree is a must if you want to reach your career goals. Before I knew it, I was a proud student of University of Essex Online.
Studying with University of Essex Online is an exciting journey; every day is an opportunity to discover something new. This enriches your knowledge and helps make you a more rounded person – aiding your personal growth. I've gone from being someone unable to write even short essays, to someone who knows about the business world, can contribute to political discussions and writes comprehensive essays. I've already seen improvements in my career from participating in the course.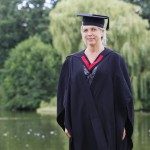 Melanie Adams, BA (Hons) Business and Management
I left school at 15 and started work in a clerical capacity. Over the next few years I moved from job to job with little progression. One day I received an email that changed my life; it was the chance to apply for a scholarship to study online for a Foundation degree in Business and Management.
I was encouraged along the way by course tutors, student advisers and by regular online discussions with other students. In parallel, my increased confidence enabled me to progress in a management role in my organisation and the company decided to sponsor me for the final year of the degree.
After years of study I am very proud of what I have been able to achieve.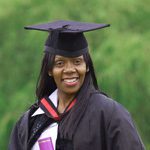 Tawa Bishi, FdA Business and Management
My life has changed for the better since studying for my Business and Management degree with the University of Essex Online.
My aspirations lay in opening my own Pilates studio, so I needed a level of knowledge that matched my passion. Other business courses and seminars on the market were just not meeting my needs and so I invested in this course. I chose the University of Essex Online because of the flexibility it allowed for.
As a result of my hard work I am now the Director of my own company. I opened a rehabilitation clinic for medical conditions and as my own boss I find the experience even more rewarding knowing that my efforts have paid off.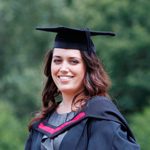 Donna Daly, BA (Hons) Business and Management
Although I was apprehensive prior to starting the degree (I was never an A* student!) I quickly became familiar with the format and deadlines and actually started enjoying the course.
Studying has not always been easy and sacrifices had to be made. All of that said, completing this degree has been one of the most rewarding experiences of my life. I have shown myself and others that I am capable of something really special and moreover I gained a Distinction for every module completed bar one, which even now I still cannot believe.
I never thought that I could achieve at this level but now that I have, nothing can stop me or hold me back.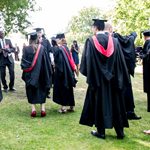 Marva Pauline Oxley, FdA Business & Management
Pursuing a degree has been a personal goal for many years. When I applied, I was working in temporary agency roles and finding the right job became difficult. I felt that a degree would provide me with a better chance of securing a satisfying career.
The study experience was exciting and enjoyable, yet challenging. One of the major highlights and accomplishments was gaining an Institute of Leadership and Management (ILM) qualification along the way to receiving an undergraduate degree in Business Management from the University of Essex. It has been invaluable to increase my skills in areas such as management, planning and leadership, with the preparation of work-based projects and dissertations.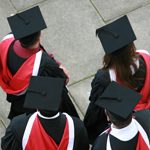 Suqie Banwait, FdA Criminal Justice
After dropping out of a degree course in the early '90s I'd thought that getting back into higher education as a mature student would be too difficult.
Studying with University of Essex Online has been a unique and rewarding experience. Since graduating it has become clear that a degree achieved online is as credible as one achieved on a campus. Numerous employers have said that online learning is a skill in itself and that they admire the dedication required. University of Essex Online made studying one of the most important qualifications of my life an easy and enjoyable experience and I wish to thank everyone at University of Essex Online for playing such a huge part in my professional development.
Andy Robertson, BA (Hons) Business and Management
"Being a naval chap, I thought that I was a broad, adaptable, comfortable manager.
However, as a mature student, the vagaries and pressures of work take priority and zap your energy, making the balance beyond work, between family and study even more precarious.
In maintaining the balance between work, study and home life, I learned that one has to set aside a period known as the "study period" and sacrifice being idle! Giving up free time simply means giving up time without purpose, a really neat trick of useful time management. And when in doubt, I sought the great bunch of tutors and student advisers at University of Essex Online."
Paul Nicholson, BA (Hons) Business and Management
"I was a project leader in the oil and gas industry, wanting to take my career to the next level. Learning through an online programme provided me with the flexibility I needed to manage my work and family life. Studying in the evenings and at weekends worked well for me, but without the support and understanding of my wife and daughter it could have been very difficult. Summer holidays saw me sitting in air-conditioned rooms writing assignments while my family entertained themselves. I would say family 'buy-in' and support is crucial to succeed! However, while I've made sacrifices, I'll definitely reap the rewards in the long term."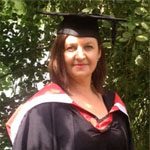 Marie Shalloe, graduate
"I have worked in Infection Control for 22 years, and completed a BSc in Infection Control in 1998. However, I wanted a higher qualification in Infection Control to maintain an expert level of knowledge, skills and practice. I work full time and have a family, so multi-tasking, being super organised, and disciplined really helped me to fit this study programme into my life. For three years the MSc was a big part of my life. There were challenges along the way such as deadlines and statistical analysis, but the flexible nature of distance learning allowed me to complete the course."